Leonard "Lenny" Singh
Chairman and President, Ameren Illinois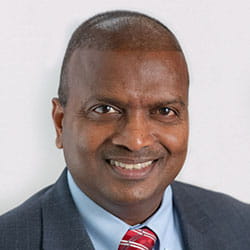 Leonard "Lenny" Singh is chairman and president of Ameren Illinois, where he is responsible for energy delivery to more than 1.2 million electric and more than 800,000 natural gas customers encompassing 1,200 communities across 43,700 square miles.
Before joining Ameren Illinois, he most recently served as senior vice president for Consolidated Edison Company of New York, leading a team of more than 400 employees responsible for distributed resource integration, technical innovation, infrastructure planning, energy efficiency, rate design strategy, electric vehicle initiatives, energy storage, implementation of the company's smart meter program and a new customer information system.
During his more than 30 years at Con Edison, Singh served in a variety of roles across electric, natural gas and steam operations and shared services, including leading Customer Energy Solutions, Manhattan Electric Operations as well as serving as chief engineer and general manager of Gas Operations.
He holds a bachelor's degree in electrical engineering from Massachusetts Institute of Technology, a master's degree in electrical engineering from Polytechnic University, and a Master of Business Administration degree from Columbia University. He completed professional certificate programs on electric and natural gas distribution at the Siemens Power Technologies International Distribution Engineering and Gas Technology Institute. He has also completed executive education programs at Harvard, Georgetown, Cornell University ILR School, Dale Carnegie, American Management Association, and the University of Wisconsin-Madison.
Singh is married and has two children. A native of Guyana in South America, Singh immigrated to the New York vicinity in the 1980s. He and his family live in the Metro East. His interests include golfing, traveling, gardening and car restoration.