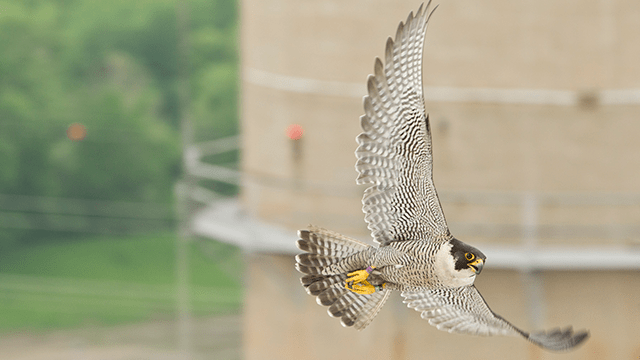 We are conscious of how our power lines may impact the avian population, which is why much of our wildlife conservation work is focused there. Ameren worked with a nationally renowned group to develop a corporate-wide program to address recurring bird fatalities at our Transmission and Distribution (T&D) facilities. The program was implemented at Ameren Illinois and Ameren Missouri T&D facilities, and includes:
Proactive retrofits of facilities at highest risk of avian incidents
Retrofits at facilities wherever incidents occur
Development of avian-safe standards for T&D construction
Training of line crews, supervisors and outside contractors
Reporting incidents to the U.S. Fish and Wildlife Service
Investing in avian enhancements, such as support of bird rehabilitation centers like the World Bird Sanctuary and Illinois Raptor Center
In addition, Ameren initiated a territory-wide review of over 100 substations in Ameren Illinois to assess their current level of avian-safe design. We installed 92,000 avian-safe distribution poles and 180,000 protective covers on energized equipment, as well as retrofitted 1400 structures that resulted in reduced avian-related incidents at substations. The program has become a model of best practices for other utilities in the region.
See below for additional wildlife conservation projects that help protect bird populations in Missouri and Illinois:
Flight Diverter Installation: Ameren Missouri installed flight diverters on transmission lines within the Riverlands Migratory Bird Sanctuary, adjacent to the Mississippi River near Sioux Energy Center, among other locations, to prevent collisions between trumpeter swans and high-voltage lines.
Illinois Raptor Center: Ameren Illinois supported the construction of 36 raptor cages to house educational raptors at the center in Decatur, Illinois. The cages will allow public access to view raptors and learn more about raptor awareness and power line safety, and provide a safe place for injured raptors until they build enough strength to be released.
Reflector Installation: Ameren installs reflectors and protective coverings on power lines where birds like to perch to protect them from contact with high-voltage lines.
TreeHouse Wildlife Center: Ameren Illinois supported the construction of a 96-foot-long flight cage with over 200 feet of safe flight space for injured raptors to redevelop strength and skills during the final stages of rehabilitation.
World Bird Sanctuary: Ameren continues to partner with the World Bird Sanctuary by supporting suitable habitats for all bird species.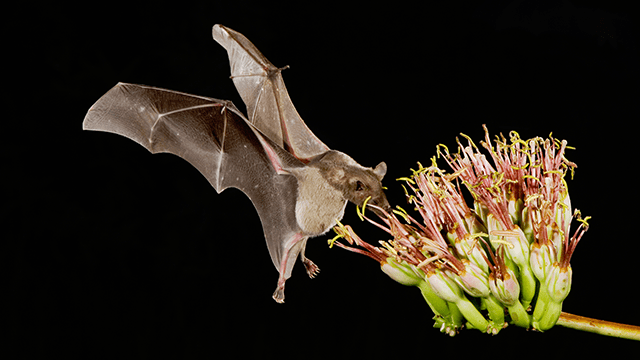 Ameren recognizes that the operation of our wind generation facilities can directly impact bat species, while the maintenance and construction of the transmission lines can indirectly contribute to pressures on bats by altering and removing important summer roosting habitats.
Nearly 50 percent of the known hibernating population of the federally endangered Indiana bat (Myotis sodalist) occurs within Ameren's combined service territories, as well as many other species of cave dependent bats. Ameren carefully evaluates proposed projects for their potential to impact the habitats that these species rely upon.
Bat Conservation Plans: Ameren has developed bird and bat conservation plans for each of our recently acquired wind energy facilities. We are in the final stages of developing a Habitat Conservation Plan for the Indiana Bat, northern long-eared bat, and the little brown bat for the High Prairie Wind Energy Center in Schuyler and Adair Counties in Missouri. This plan is being developed in support of an Incidental Take Permit for the three bat species. It will provide clear operational guidelines to protect the covered species, as well as monitor and reduce the impact to all bat species living within or migrating through the facility.
Missouri Bat Census: Ameren provides financial support towards the private stewardship of the cave and karst resources in the state of Missouri. The Missouri Bat Census works with private landowners and managers of properties with caves to protect the caves and sensitive wildlife species and geological formations within them from damage and vandalism. Where necessary, they help install wildlife-friendly gates across their portals, allowing bats and wildlife in and out while keeping unauthorized people out.
Research: Ameren is actively engaged in industry leading research with Electric Power Research Institute's Endangered and Protected Species Research Program, including bats.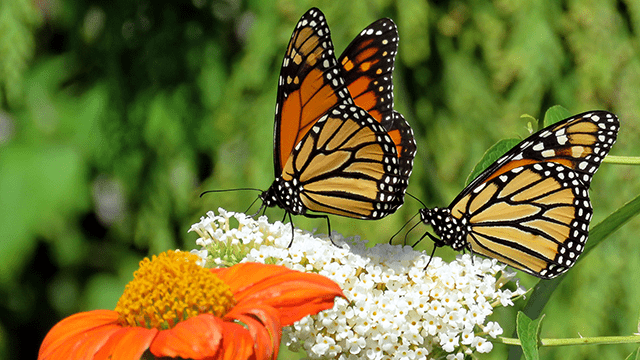 Pollinators and other insects are important for food production and for their ability to provide food to other wildlife, from turkey and whitetail deer, to cardinals, wrens, and sparrows, to insect-eating bats. That's why we plant pollinator-friendly, native vegetation installations where feasible. In partnership with private landowners, conservation organizations, research and transportation entities, Ameren has created many acres of habitat each year.
For instance, in Creve Coeur, Missouri, Ameren converted almost four acres of turf into pollinator-friendly vegetation in partnership with the St. Louis Zoo and with a native seed donation from Turfmasters, Inc. Quail Forever provided consultation on maintenance and invasive species control work for the project as well. We have several similar projects throughout the greater St. Louis region and throughout Illinois.
Ameren is also a member of several organizations working to support pollinator habitats: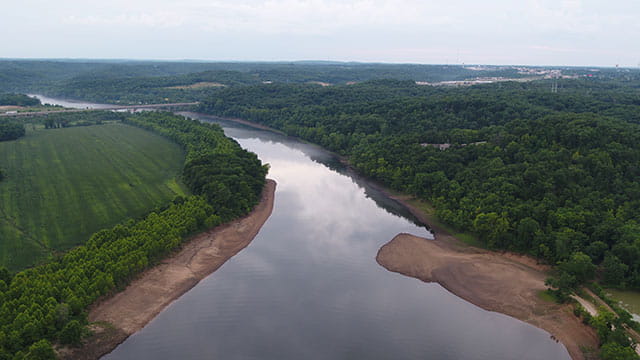 We operate multiple steam electric and hydro-electric generating facilities to produce reliable energy for our customers, and we recognize that these facilities rely upon water withdrawal and impoundment, which can alter the ecology of the river systems. We work hard to manage these potential impacts and take steps to protect and restore the ecology of those water systems.
Ameren fully complies with the requirements of Section 316 of the Clean Water Act and our FERC Hydro-electric Operating Licenses. We have a staff of qualified, professional fisheries scientists to guide the company's monitoring of fisheries species. When constructing new assets, we carefully evaluate impacts to wetlands and other aquatic resources and obtain the necessary permits under the Clean Water Act. And, by using native vegetation to restore areas disturbed by the construction and operation of our sites, Ameren helps to manage erosion and stormwater quantity and quality within the watersheds near our operations.
Aquatic Resource Protection Research Program: Ameren is an active funder and participant in Electric Power Research Institute's (EPRI) research program. EPRI works to understand and develop cutting edge technologies that protect fish communities and aquatic ecosystems from the impacts of utility operations.
Osage Energy Center Initiatives:

The Lower Osage River Protection and Enhancement Program, a part of Ameren's operating license, provides funding to the U.S. Fish & Wildlife Service to implement a tailwater management plan on the lower Osage River downstream of Bagnell Dam. This program, in consultation with the Missouri Department of Conservation, is restoring and reconnecting the backchannel river habitat, and addressing the impacts of bank erosion on those habitats. It has successfully propagated and stocked over 12,000 federally endangered pink mucket mussels, the largest known population of this species throughout its range.
A fish barrier net protects large fish from the turbines in the dam, including several species of conservation concern such as paddlefish.
High-efficiency turbines directly mix oxygenated air into the water drawn through the turbines. Together with closely monitoring downstream oxygen and total dissolved gas levels within the Lower Osage River in real-time, this technology has improved the habitat in the tailwaters of Bagnell Dam.

Lower East Fork Black River Sediment Augmentation Plan: As part of Ameren's operating license for the Taum Sauk Energy Center, Ameren is collaborating with the Missouri Department of Conservation and U.S. Geological Survey to conduct a pilot study examining the effectiveness of seeding river sediments into the Lower East Fork Black River in restoring natural sediment transport dynamics. The hope is that this effort will ultimately lead to a natural enhancement of the stream habitat, as a more natural sediment transport dynamic is restored to the river system.
Missouri River Recovery and Implementation Committee (MRRIC): Ameren staff actively participate in this broad coalition of stakeholders made up of representatives from natural resource and environmental entities, industry, the barging community, flood protection agencies, Native American Tribes, irrigation managers, and local government representatives. Members of MRRIC advise the U.S. Army Corps of Engineers as they implement a congressionally mandated restoration plan for the Missouri River.