Tara K. Oglesby
Ameren Missouri Vice President of Economic, Community and Business Development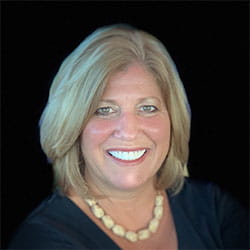 Tara K. Oglesby became Ameren Missouri's Vice President of Economic, Community and Business Development on Dec. 1, 2022. She leads a team focused on driving energy solutions, including customer renewable energy and sustainability options, clean electrification, energy efficiency, and community and economic development, to create sustainable growth for the communities Ameren Missouri serves.
In her 30 years at Ameren, Oglesby has served in progressively responsible leadership roles contributing to significant gains in customer satisfaction, the development of innovative energy assistance programs, sustainable decreases in uncollectible expense, and the creation and implementation of Ameren Missouri's Smart Meter Program. In 2012, she was promoted to Sr. Director, Customer Experience, forming Ameren's first Customer Experience organization, and later promoted to Vice President, Customer Experience. In this role she was responsible for effectively driving customer-focused strategies to ensure every interaction leads to a great customer experience while leading a company-wide effort on improving customer satisfaction. Since then, Ameren Missouri has won three J. D. Power awards for highest in business customer satisfaction.
Oglesby holds a Bachelor of Science degree in business administration from The University of Illinois and is a Six Sigma Black Belt. Oglesby is passionate about supporting the communities Ameren serves. She is active on two St. Louis area non-profit board of directors including Heat Up St. Louis where she was named 2022 Board Member of the year. She has also played a leadership role in supporting the Greater Missouri Leadership Challenge, whose focus is engaging Missouri women to lead and serve their communities.