Cheryl R. (Cheri) Welge
Business Attraction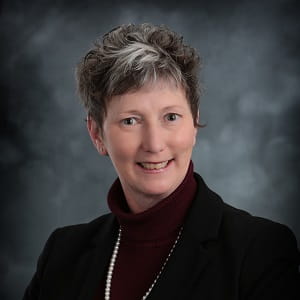 Phone: 217.381.7515
Email: CWelge@ameren.com
As a member of Ameren Illinois's Economic Development leadership team, Cheryl is responsible for the strategies that support business attraction/expansion, community development, and energy solutions to existing large commercial and industrial customers. In addition, Cheryl leads a team of professionals in developing and maintaining relationships with large commercial and industrial customers and project management throughout the Ameren Illinois service area.
Cheryl has more than 32 years of experience in utility economic development and previously worked in local government. She is a certified Business Retention & Expansion Consultant and earned a Bachelor of Science degree in Business Administration from Southern Illinois University-Edwardsville. In addition, Cheryl completed the University of Oklahoma's Economic Development Institute and Ameren's Management Development Program.
Cheryl is a past Chairman of the Illinois Economic Development Association (IEDA) and a past recipient of that organization's Distinguished Economic Developer Award. In addition to remaining active with the IEDA, Chery is a member of the International Economic Development Council (IEDC) and Utility Economic Development Association (UEDA).
A native of central Illinois, Cheryl resides in rural Montgomery County with her husband, Mark.